PRC-Practical Resources for Churches
What makes us different?
We are here to walk the journey every day with a congregation.
We look for practical, cost effective solutions for each request.
No question is too large or too small.
We say; "Everyone Has a Calling – Ours Is Helping You!
Practical Resources for Churches (PRC) has been helping churches for almost three decades, but the way they do that has changed over the years. The heart of PRC has always been the consultants who work with those in churches planning programs, retreats, and studies, as well as assisting those involved in other areas of ministry. In the early days of PRC's history the usual method of helping churches involved a person making a personal visit to the center.
Nowadays, a consultation is more likely to take place online or on the phone. Resources are mailed out and PRC staff also serve as curators of online resources by sorting through the abundance of these to recommend those best suited for a particular church's purposes. These changes in the delivery method of PRC's services also means that those who wish to take advantage of their services are no longer limited to a specific geographical area.
PRC is an ecumenical resource center and already has connections with many denominations. Churches subscribe to the center, paying an annual fee based on worship attendance, which allows anyone from the church to work with consultants. Last year PRC answered almost 700 requests from subscribing churches. Subscribing churches are also entitled to an annual three hour on-site consultation.
So what words best explain who we are and what we do? PRC: Practical Church Resources—solutions that are practical, for your church and congregation, offered by our most valuable resource: our consultants.
By subscribing to the Parish Resource Center, congregations can keep their own staff costs low by working with the PRC. Our professional consultants can serve as adjunct staff for your church. Our subscribing churches have access to PRC's hundreds of resources, receive professional training, and attend our workshops and events for free or at a reduced rate.
Whether your question is big or small, we're dedicated to finding a practical, cost-effective solution. We know you're often short on time and energy. Our job is to help you preserve both.  We work hard to keep our subscription rate low.
How to Subscribe
You can call or e-mail the Resource Center for more information or download a Subscription form.
Annual Subscriptions start at $200 and are based on the size of your church.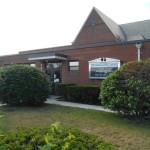 PRC – Patchogue
In the Congregational Church of Patchogue
95 East Main Street, Patchogue, NY 11772
Parking lot off Oak Street behind the church
631-821-2255
Wednesday & Thursday, 10:00 am - 4:00 pm
Friday & Saturday 10:00 am - 3:00 pm
Summer hours June, July & until after Labor Day
Closing is at 3:00 pm and
Saturday hours are by appointment