Technology & Social Media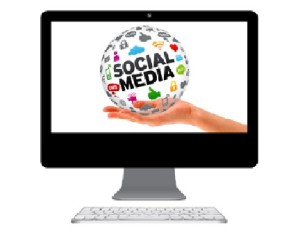 On Line Confernce/ Learning Websites
Free conference call service; you pay only regular phone charges.
www.freeconference.com
Moodle is a Course Management System (CMS), also known as a Learning Management System (LMS) or a Virtual Learning Environment (VLE). It is a Free web application that educators can use to create effective online learning sites.
http://moodle.org/
The Sakai CLE is a free and open source Courseware Management System. It features a set of software tools designed to help instructors, researchers and students collaborate online in support of their work--whether it be course instruction, research or general project collaboration.
https://sakaiproject.org/learning-management
Zoom unifies cloud video conferencing, simple online meetings, group messaging, and a software-defined conference room solution into one easy-to-use platform. Our solution offers the best video, audio, and wireless screen-sharing experience across Windows, Mac, Linux, iOS, Android, Blackberry, Zoom Rooms, and H.323/SIP room systems. Founded in 2011, Zoom's mission is to make video and web conferencing
Photos that are Free or "Some Rights Reserved" Websites
Google Advanced Image Search
Enter a description of what you're searching for, then scroll down to usage rights and use the drop-down menu to select one of the "free to use and share" choices.
Creation Swap
Offers free graphics, church media, presentation ideas and more.
Morguefile
Offers 350,000 free stock photos on a multitude of subjects.
Wikimedia Commons
Huge database of free media files. Anyone can contribute.
Flickr
Free online photo storing, organizing and sharing site.
Free Images
More than 300,000 free photos and images, organized in categories for easy searching. A division of Getty Images.
Pixnio-Public Domain Images
High quality copyright friendly images. Can be used freely for any personal or commercial use.
Stock Photos for Free
Offers over 100,000 completely free stock photos from around the world.
Free Range
Thousands of free quality photos licensed for commercial or private use.
StockVault
Offers thousands of photos and illustrations, including a large selection of texture images, all free. Submissions and/or comments are also welcomed.
Not Free
Getty Images
Offers millions of images in varying price range packages.