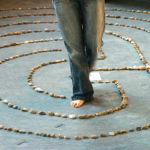 Prayer & Spirituality Websites
Pray without Ceasing
Website of the Methodist Church in the UK with ideas for different ways of praying, sample prayers, etc.
Spirituality and Practice
Provides resources for spiritual journeys in all faiths and practices, including courses, books, films, a blog and more. Offers instructions on the mantra method of prayer in Christianity, Islam, Eastern religions, and sample mantras under its "practices" link.
Spiritual Writers Websites
Daily Devotions for Writers
A link to purchase this 2008 publication from The Writing Academy. Page-a-day readings include a short prayer and an inspirational quote.
AC Writers 
Offers conferences, correspondence courses, publishing help and critiquing services.
The Writers Almanac
Offers a daily e-mail (non-sectarian) with poems, prose, and literary history from Garrison Keillor.