Social Justice & Missions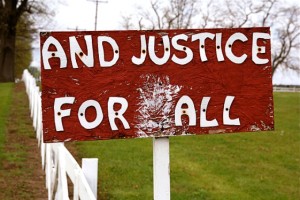 Mission Projects

Church World Service - School Kits
School kits give children in impoverished schools, refugee camps, or other difficult settings some of the basic tools for learning. Includes shopping list and links where to bay the bags.
Bags can also be purchased from Interfaith Sewing Service, First Congregational Church, 199 Valley Street, Willimantic, CT 06226.  The number at the church is 1-860-423-6827.
Immigration, Refugees and Sanctuary
National Sanctuary Movement website
From the Insurance Board
Sanctuary Church for Immigrants: insurance and risk management implications associated with the sanctuary movement in churches.
Learn more about how to engage in this sanctuary movement and download the rapid response toolkit via SanctuaryNotDeportation.org
Denominational Resources
From the Massachusetts Conference UCC, Already voted to be a Sanctuary Church? Please contact Karen Methot to let us know.
Sign the Groundswell Pledge to Resist Deportation and Discrimination Through Sanctuary here.
From the UCC Southwest Conference Become an immigrant welcoming congregation. The Journey toward becoming an Immigrant Welcoming Congregation involves multiple study and reflection sessions. Download this toolkit
Becoming the Church Together Immigration, the Bible, and Our New Neighbors. A biblically based curriculum by the North Carolina Council of Churches.
PCUSA Comprehensive Immigration Reform Tool Kit This packet of information will help you understand current immigration policy and help you lead discussions on what changes need to be included in any comprehensive immigration reform.
UUA A Congregational Study: Immigration as a Moral Issue
Section I is organized as a six week curriculum, intended to give a broad overview to this complex issue. Sections II and III list additional organizations and resources that might be helpful to more deeply study and act on this issue.
From World Relief  A Church Leader's Tool Kit on the Syrian Refugee Crisis, 2016
The Interfaith Immigration Coalition has created a resource for Lent. These scriptural reflections, linked as devotions with the suffering steps of refugees & immigrants, and encourage us to act on our faith and in solidarity. Download.
Behind the Wall Video by Rev. Art Cribbs. Made possible through a grant by Neighbors in Need.
Lutheran Immigration and Refugee Service (LIRS) Three Session Study Guide Be Not Afraid, Resources for Congregations & Immigrant Families Fractured by Fear
Baylor University, Christian Reflection A Series in Faith and Ethics, Five Study Guides for Immigration
From Evangelicals for Social Action, As the Citizen Among, Us Loving the Immigrant as Ourselves 7 session with links for short videos.
Articles on the topic of Sanctuary:
Sanctuary:  A Discernment Guide for Congregations
from the Office of Public Witness Presbyterian Church (USA)
Where Is Your Jesus When You Ban Refugees? Sojourners by Layton E. Williams 1-29-2017
From The Washington Times: "Churches Vow to Offer Sanctuary to People in U.S. Illegally" 
From the United Church of Christ:
"Arizona Church Fights for the Powerless Through Sanctuary" 
"Commentary: Giving People Shelter is a Moral Duty", Witness for Justice
"Putting a Human Face on Sanctuary" 
"Renewed Pennsylvania Congregation renovates parsonage to Welcome Refugees" 
Books
Refuge (Nosy Cow) by Anne Booth and Sam Usher reminds us that Jesus, Mary and Joseph were refugees who relied on the kindness of strangers.
Racism
Denominational resources
CTUCC Racial Justice YouTube Channel
A collection of videos offering resources on racism.
CT Conference of the UCC
Racial Justice page of the Massachusetts Conference of the UCC
White Privilege: Let's Talk—A Resource for Transformational Dialogue
An adult curriculum from the United Church of Christ that's designed to invite church members to engage in safe, meaningful, substantive, and bold conversations on race
From the Presbytery of Chicago Antiracism Resources.
Whether you community is just beginning to have the conversation about racism, or you have already built a foundation for them, HERE are resources to inform and help guide these difficult conversations.
Here are local antiracism organizations for more information and training opportunities.

CROAR Chicago Regional Organizing for Antiracism
CMC The Center For Mulitcultural Communities
SURJ - Chicago Standing Up for Racial Justice
Racial, Ethnic and Religious Justice Organisations
Episcopal, From Sharon Ely Pearson, Editor & Christian Formation Specialist
Rows of Sharon Blog Resources for Discussing Racism from July 2015. "As we have watched young black men die and our cities have been filled with events of violence, hatred, and polarity the Church has again named the sin of racism that is alive and well in our society. At the 78th General Convention of The Episcopal Church, three resolutions were put forth regarding resources for discussing racism and anti-racism training. And funding was provided for the creation of new resources in the triennial budget."
Exposing the Doctrine of Discovery: A Call to Healing and Hope – especially appropriate for Columbus Day
The Four Directions and the Magnificat – especially appropriate for Advent
Seeking God's Justice for All – especially appropriate for Lent
Local Laments over the Doctrine of Discovery – prayers, litanies, and other resources
Seeing the Face of God in Each Other – The Antiracism Training Manual of the Episcopal Church (2011)
Repairing the Breach – The Diocese of Southern Virginia's antiracism materials
From Sharon Ely Pearson Rows of Sharon July 10, 2016
My Pinterest page with a collection of books and websites: "Discussing Racism"resources
Teaching Tolerance's "On Racism and White Privilege" lesson plan for leaders
Courtney Martin's article from On Being, "The Conversation We Must Have with Our White Children"
Justin C. Cohen's power post, "Advice for White Folks…"
Resources for Discussing Racism
Resources 
RevGals Anti-Racism Project  a discussion of Debby Irving's Waking Up White, providing questions for reflection and conversation.  See their list of Anti-Racism Resources.
The Sustainist's recent post, "Calling for Action in Interracial Dialogue" from the blog of Eric H. F. Law
From The Thoughtful Christian are these downloadable adult studies of one to four sessions each:
Growing Income Inequality in the United States
Does Ferguson Reflect America?
The New Jim Crow: Mass Incarceration in the Age of Colorblindness (book) with a variety of study guides, including one from the Diocese of Massachusetts
Youth Anti-Racism Curricula –
Diversity – Episcopal Curriculum for Older Youth Module (8 session plans)
Responding to Racism downloadable from The Thoughtful Christian
Questions Senior Highs Ask: Racism (downloadable)
America's Dream (from Living in Christ / LinC sessions – downloadable)
From Teaching Tolerance: Teaching About Ferguson: Race and Racism in the United States
From Story Path (children's literature website): Challenging Conversations: A Bibliography About Prejudice, Tolerance, and Diversity
Violence-Racism-and-Hostile-Rhetoric
From Teaching Tolerance A discussion resource for use with the movie "Selma" grades 6 to 12
How to Preach A Justice Sermon Insights from the LI Jobs with Justice Faith Leaders' Focus Groups on Justice Preaching January, 2016 By Richard Koubek, PhD Community Outreach Coordinator
Environment
Environment websites
The Find a Better Bank Toolkit
When members of Northshore UCC discovered that their church's bank helped finance the Dakota Access Pipeline, they decided it was time to move the church's money elsewhere. Northshore UCC created a step-by-step guide for other churches who want to move their money.
Blessed Earth develops, promotes, and delivers: curricula, educational materials, and resources. Educational forums, workshops, classes, retreats, sermons, and other events. A monthly newsletter and informational hub for creation care stories, tools, and links.
Children
Churches
Good Steward Worksheet
www.eco-justice.org/
National Council of Churches for Christ eco-justice programs including worship and other resources for Earth Day each year.
www.seasonofcreation.com
This site provides liturgies and other worship resources for the four Sundays in September that make up the "Season of Creation."
www.earthministry.org
Interfaith organization committed to engaging the Christian community in environmental stewardship. Offers free resources including DVDs and study guides.
Denominational Environment websites
www.pcusa.org/environment/resources.htm
Environmental Ministries page of the Presbyterian Church USA. Includes resources and links.
Lutheran Earthkeeping Network of the Synods is affiliated with the Evangelical Lutheran Church in America: http://www.webofcreation.org/LENS/
UMC Social Principles: The Natural World
Earth Day
The official website of the Climate march with info, resources, FAQs and much more: https://peoplesclimate.org/
Find Sister City Marches here:  https://peoplesclimate.org/sister-marches/

Earth Day Children's Activities
http://www.theteachersguide.com/earthdaylessonplans.htm
Earth Day themes, lesson plans and printouts.
http://www.dltk-kids.com/crafts/earth.html
Earth Day background, crafts, and printables.
Green Ministry Websites
The Millennium Development Goals (MDGs) are the world's time-bound and quantified targets for addressing extreme poverty in its many dimensions-income poverty, hunger, disease, lack of adequate shelter, and exclusion-while promoting gender equality, education, and environmental sustainability.
GreenFaith offers a National Fellowship Program, a comprehensive education and training program to empower lay and ordained leaders for religious-environmental leadership:  They have a wealth of resources at their site, including A list of the first 6 steps your congregation should take towards greening.
Building in Good Faith is a website dedicated to produce green building and maintenance guidelines. Check out their resources located at: http://www.buildingingoodfaith.org/
Build It Green is a California-based group dedicated to produce energy efficient building practices. Visit: http://www.builditgreen.org/
New York Interfaith Power & Light has faith based materials to use throughout the year.
West Virginia Earth Care Congregation draws interest in solar power
Rick Jones | Presbyterian News Service, Innovative financing makes solar a win-win in the region
Worship & Preaching Aids
EcoPreacher is a website that features sermons, essays, movie and book reviews, creative writing and ecotheological reflections. It is run by The Rev. Dr. Leah Schade, PhD, Author of Creation-Crisis Preaching: Ecology, Theology and the Pulpit  and Assistant Professor of Preaching and Worship for the Lexington Theological Seminary.
Celebrating Where We Play & Pray: 100 Sermons for Public Lands (National Religious Partnership for the Environment)