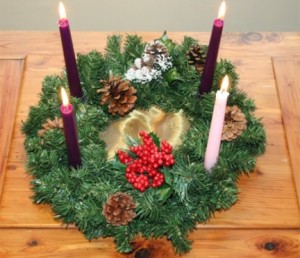 Advent & Christmas Websites for CE Leaders and Teachers
Advent Conspiracy
The Advent Conspiracy offers a free four week curriculum for kids based on the four tenets of Advent Conspiracy: Worship Fully, Spend Less, Give More, and Love All. There is also a free four week curriculum for families.
Building Faith
The Christmas page of the Building Faith website has links to articles on a variety of topics including Christmas pageants, how to welcome visitors on Christmas Eve, and children's Christmas books.
Creative Communications
This website sells reasonably priced resources for churches to give to children and families including Advent calendars, hands-on Advent chains, sticker books, activity books, and family devotionals.
Flame Creative Children's Ministry
The Advent Family Ideas page of this website has ideas for activities and crafts which could also be used in children's ministry.
St. Nicholas Center
This website has extensive information about the first Santa Claus - St. Nicholas - how he is celebrated throughout the world, and resources for celebrating him.