Management and Organization
Our consultants work hard to collect or write the information you find on this page.  Please support their work by making a donation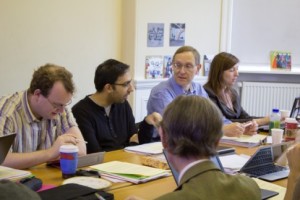 Leadership Training
Theocademy develops faith formation materials for Presbyterians through high quality video series and study guides. Curriculum for New Members classes, and training programs for Ruling Elders and Deacons, and Confirmation.
Background Checks Websites
Choice Point through VolunteerSelect Plus
Listed on the Evangelical Lutheran Church of America (ELCA) website; offers discounts to ElCA churches.
Intellicorp
Listed on the website of the New York Annual Conference (NYAC) of the United Methodist Church (UMC).
Lifeway
Lifeway is the publisher of the Southern Baptist denomination.
Oxford Document Management Company
Used by organizations of The Episcopal Church, the United Methodist Church, the Roman Catholic Church, the United Church of Christ, the Presbyterian Church (U.S.A) and other denominations. Listed on the ELCA website; offers discounts to ELCA churches. The United Church of Christ (UCC) uses them for background checks of ministerial candidates.
Safe Hiring Solutions
Safe Hiring Solutions works with Brotherhood Mutual Insurance which has been providing insurance exclusively to churches and related ministries for more than 90 years.
Screen Church Staff
Affiliated with Christianity Today magazine.
Shepherd's Watch
Recommended by Guide One, the Insurance Company of the New York Annual Conference of the United Methodist Church.
NEW YORK STATE CRIMINAL RECORDS AND SEX OFFENDERS REGISTRY INFORMATION
AGENCY: Office of Court Administration
Criminal Search Intake Unit
25 Beaver Street
New York, New York 10004
(212) 428-2810
WEBSITE www.courts.state.ny.us
CRIMINAL BACKGROUND CHECK
Criminal background records are obtained through name and date of
birth checks.
SEX OFFENDER REGISTRY
The Sex Offender Registry hotline is (900)288-3838.
Church Conflict
Web site of JUSTPEACE, which was established by the United Methodist Church but is an independent organization. Free downloads available, including the booklet Engage Conflict Well.
Riverhouse ePress Describes the conflict style inventory and other materials and services created by Ron Kraybill, director of the Conflict Transformation Program of Eastern Mennonite University.
Web site of The Alban Institute, at Duke Divinity School older blog posts about Conflict
Church Sign Websites
GodSpeaks Billboards "signed" by God"
Prayers, Devotions and Meditations for Church Meetings 
A Brief Devotion for Church Council Meetings
Travis Jeffords, Director of Open Door Worship; Jubilee College & Young Adult Ministry, At First United Methodist in Bloomingdale