Our consultants work hard to collect or write the information you find on this page.  Please support their work by making a donation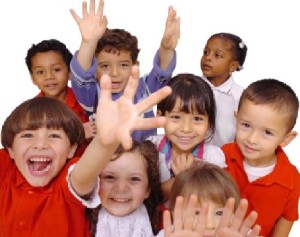 12 Disciples Websites for Children and Family Programs
New Church Vineyard Includes family talks, projects and activities, coloring pages, family activities, Sunday school lessons, and songs.
Middle Town Bible Church Fill in the blank activities for each of the 12 disciples.
Grace Bible NY Short overview of each of the 12 disciples.
Kevin's Corner Picture of a clock with the 12 shields of the disciples and brief descriptions.
DLTK - Bible Activities, crafts, recipes, songs, and take home sheet for children based on the disciples.
Cyber Hymnal Song called "There Were Twelve Disciples."
Calvary Kids pages Bible story, coloring pages, craft, activity sheets, games, lessons, and music on the disciples.
Bulletin Board Websites
Apostolic Faith Church Photos of bulletin boards are listed in three categories: holidays, seasonal, and themes.
Teacher Help The Resources for Christian Teachers websites has links to many other sites with ideas for bulletin boards, calendars, murals, door decorations, borders, birthday displays, and other room decorations.
Devotional Material for Children
Download a list of books and magazines
Online Daily Devotionals
Kids for Truth
This website offers daily devotions as well as other activities for children.
Truth for Kids
This website has daily devotions for children as well as separate preschool devotions. The devotions can be viewed online or downloaded and a mobile app is also available.
Faith Formation Websites
Online Learning Exchange with current information, research, and resources in faith formation for all ages and generations.
Lifelong Faith: Includes information about the Faith Formation 2020 Initiative, a multi-year project to help congregations envision and design 21st century faith formation.
Free Skits, Puppeteers, Ventriloquists Websites
Skits, including Seasonal Skits
http://www.puppetresources.com/
http://www.fishersofkids.com/skits.htm
http://www.sammson.com/puppet_scripts_index.php
http://dramatix.org/archive/Linkpages/Childrens.html
http://www.sunday-school-center.com/church-skits.html
http://www.daniellesplace.com/html/puppetskits.htm
Puppeteers
The Fellowship of Christian Puppeteers was established in 1974 by a group of Christian puppeteers who recognized the growing need for resources, ideas, and education to improve their ministries. Sharing has motivated FCP and its members. Realizing that our gifts, talents, and resources truly come from the Lord, we are eager to share in order to help one another in our commitment to reach a "Sight and Sound" generation with the Gospel of Jesus Christ. We thrive on people who are willing to share so that we may all advance in our ministries. The goal of FCP is to provide the tools, education and resources needed to improve, expand, and develop puppetry and related performing arts ministries.
Creative Ministry Solutions Your resource supplier for creative ministry; quality children's ministry materials and training for puppeteers, ventriloquists, clowns, magicians and others involved in creative arts.
Ventriloquists & Comedians
 Al Getler, Ventriloquist who recently performed at the Proud 2B Catholic Youth Fest at St. Anthony's High School in South  Huntington, NY. http://algetler.com/
Steve TaylorPerformed at Smithtown Gospel Tabernacle on Long Island. Please call toll-free (888) 473-7869 or e-mail PEPTOX@aol.com for scheduling and church-adjusted honorarium guidelines.
 Deputy Bob
http://www.deputybob.com/
Interactive Christian/Bible Websites for Children
Keys for Kids Children's Ministries
Children's Bible Hour (CBH) is now Keys for Kids, using multiple platforms (radio, live streaming, CDs, MP3, e-books) to bring their message to children and their parents. Multilingual. Offers devotionals, Bibles, books and more.
My Place with Jesus
An online interactive Bible study for children.
Peter's PowerPoint Station
Offers free presentations in PowerPoint format & free interactives & games for kids. Includes Bible stories and books of the Bible.
Life Kids TV
Interactive online Bible study and downloadable apps for parents and
Compassion
Compassion International is "a child-advocacy ministry that pairs compassionate people with those who are suffering from poverty." Site offers a magazine, links to devotions, activities, and cultural info about impoverished children around the world in a manner that children can understand and appreciate.
Lutheran Church Extension Fund's Young Investors (Y.I.) Club Online Activity Center!
Stations of the Cross for Children Websites
Stations 4 Kids
Geared for children, the site has a brief intro explaining the Stations followed by links to each one.
Domestic-Church
Families can use this clear and simple guide to the Stations. Contains explanations and prayers designed for children.
Loyola Press
Contains printer-friendly, downloadable PDF and link for online