Our consultants work hard to collect or write the information you find on this page.  Please support their work by making a donation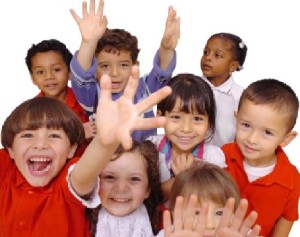 Bulletin Board Websites
Teacher Help The Resources for Christian Teachers websites has links to many other sites with ideas for bulletin boards, calendars, murals, door decorations, borders, birthday displays, and other room decorations.
Devotional Material for Children
Download a list of books and magazines
Online Daily Devotionals
Kids for Truth
This website offers daily devotions as well as other activities for children.
Truth for Kids
This website has daily devotions for children as well as separate preschool devotions. The devotions can be viewed online or downloaded and a mobile app is also available.
Faith Formation Websites
Online Learning Exchange with current information, research, and resources in faith formation for all ages and generations.
Lifelong Faith: Includes information about the Faith Formation 2020 Initiative, a multi-year project to help congregations envision and design 21st century faith formation.
Interactive Christian/Bible Websites for Children
Keys for Kids Children's Ministries
Children's Bible Hour (CBH) is now Keys for Kids, using multiple platforms (radio, live streaming, CDs, MP3, e-books) to bring their message to children and their parents. Multilingual. Offers devotionals, Bibles, books and more.
My Place with Jesus
An online interactive Bible study for children.
Peter's PowerPoint Station
Offers free presentations in PowerPoint format & free interactives & games for kids. Includes Bible stories and books of the Bible.
Life Kids TV
Interactive online Bible study and downloadable apps for parents and
Compassion
Compassion International is "a child-advocacy ministry that pairs compassionate people with those who are suffering from poverty." Site offers a magazine, links to devotions, activities, and cultural info about impoverished children around the world in a manner that children can understand and appreciate.
Lutheran Church Extension Fund's Young Investors (Y.I.) Club Online Activity Center!
Stations of the Cross for Children Websites
Stations 4 Kids
Geared for children, the site has a brief intro explaining the Stations followed by links to each one.
Domestic-Church
Families can use this clear and simple guide to the Stations. Contains explanations and prayers designed for children.
Loyola Press
Contains printer-friendly, downloadable PDF and link for online