Our consultants work hard to collect or write the information you find on this page.  Please support their work by making a donation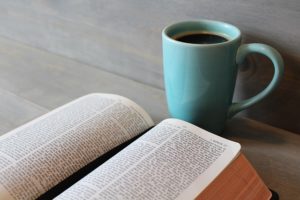 Bible Charts Websites
BibleCharts.org
This website has numerous free downloadable Bible charts on these topics: Books of the Bible, Statistical Data, History, Bible Facts, Inspiration of the Bible, Manuscripts and Translations of the Bible, Bible Study, Summary of Bible Books, Inspirational Statements and Stories, The Apocrypha, and God's Plan in God's Book.
Rose Publishing
If you sign up for their e-mail list, you'll receive access to 9 Bible charts and get a link each week to another free Bible chart.
Adult Christian Education Web Sites
www.bibleministries.org
Lutheran Bible Ministries web site with free lectionary Bible studies and other resources to download.
www.buildingsmallgroups.com
This web site sponsored by Christianity Today magazine offers free articles on organizing and leading small groups, some free studies, and other studies to download for a fee.
http://www.elca.org/dailydiscipleship
Daily Discipleship and Daily Faith Practices are online downloadable Bible studies based on the lectionary used at Sunday worship. Daily Discipleship is based on the Gospel Lesson and Daily Faith Practices is based on the Second Lesson.
https://faithelement.net
Faithelement is a Bible study curriculum for youth and adults that uses multiple forms of media — video, music, text, images — to help groups explore faith and the scriptures. Everything is online. Each session includes a Bible background video and a set of "Session Pages" from which you can choose an approach for leading the group. Some studies are free; others require paying a membership fee.
 www.thethoughtfulchristian.com
Downloadable studies on Bible and Theology, Popular Culture (current books, movies, music), Contemporary Issues, Spirituality, Christian Living. One session study costs $5.
Answers to Bible Questions Web Sites
www.Bibleinfo.com
"Sharing the Bible is the purpose of Bibleinfo.com. Bibleinfo.com features brief Bible topics, in-depth Bible studies, and the ability to interact with a Bible specialist by asking Bible related questions. We take advantage of the Internet to connect users with Bible knowledge and with a group of volunteer Bible specialists.  This website also allows you to ask for special prayer and receive Bible promises related to your request from one of our Prayer volunteers. Furthermore, most Bibleinfo.com features are available in a multi-lingual format.  Bibleinfo.com is a public service of the Seventh-day Adventist church."
www.biblequestions.org
"Do you have a Bible question? If so, we would like to hear from you! Please click on the ask a question button to submit your question. We would be glad to entertain any Bible related questions. These original questions and answers were published in a local newspaper in Denver, Colorado, from 1992 through 1998 and were published to the World Wide Web in 1998. The articles are authored by Don Martin, preacher at the Holly Street Church of Christ in Denver, Colorado.  These questions and answers provide straight forward, scriptural answers to questions regarding the Bible."
www.gotquestions.org
"With over 1,100 answers to frequently asked Bible questions published online, approximately 70% of the questions we are asked already have answers available to you instantly. We offer several options for finding the answers to your questions. You can search our site in the form below, which does a search of all of our articles based on the search terms you enter. You can browse our Top 20 most common Bible questions, which account for around 25% of the questions we are asked. You can look through our Frequently Asked Questions Archives, which divides questions and answers based on Biblical categories. You can examine our What's New section to find out what articles have recently been added to the site. If you are unable to find your answer online, you can ask us your Bible question on our Bible Questions Answered page."
Bibles and Bible Study Websites
American Bible Society
Includes resources, study guides, and more on Books of the Bible and People of the Bible. There are resources and articles about the Bible and about topics in the bible, as well as church resources such as eBulletins, devotionals and more.
Bible Briefs
From the Virginia Theological Seminary, a series of short pamphlets introducing the books of Scripture.
Bible Crosswalk
Includes John Darby's Synopsis of the New Testament, the Fourfold Gospel, the Geneva Study Bible, John Gill's Exposition of the Bible, Commentary Critical and Explanatory on the Whole Bible, Matthew Henry's Commentary on the Whole Bible, the People's New Testament, Robertson's Word Pictures of the New Testament, Scofield Reference Notes (1917 Edition), the Treasury of David, and Wesley's Explanatory Notes.
Bible Gateway
Bible Gateway is a free tool for reading and researching scripture online in the language or translation of your choice which provides advanced searching capabilities based on keywords, phrases, or scripture reference. Other features include a Verse of the Day widget, Bible commentaries, audio Bibles, and more. It also includes InterVarsity Press' New Testament Commentaries and Matthew Henry's Concise Commentary on the Whole Bible.
Bible Oremus
Free New Revised Standard Version (American and Anglicized versions), and several versions of the Psalms.
Biblia
Includes Bible search engine, reading plans, concordance and dictionary, book outlines and more from the Zondervan NIV Study Bible.
Biblos
Includes Bible atlas, parallel Bible, concordance, dictionary, encyclopedia, commentary, devotions, Christian books, and mobile app.
Blue Letter Bible
Includes commentaries by Robert M. Bowman, John Brown, John Calvin, Lewis Sperry Chafer, Mark Eastman, Alfred Edersheim, David Guzik, Matthew Henry, Bob Hoekstra, Fausset & Brown Jamieson, Gary Kusunoki, Joseph Barber Lightfoot, Martin Luther, Andrew Murray, Isaac Newton, Neal Pirolo, Church Smith, Donald R. Smith, Charles Haddon Spurgeon, Ray Stedman, David Terasaka M.D., R.A. Torrey, and John Walvoord.
Christians Unite
Includes Matthew Henry's Concise Commentary on the Whole Bible, the People's New Testament, John Wesley's Notes on the Bible, JFB: Commentary Critical and Explanatory on the Whole Bible, the Geneva Study Bible, and John Nelson Darby – Synopsis of the New Testament.
Enter the Bible
Written by Luther Seminary faculty this site includes summaries, outlines, background and videos for your group study or personal devotions.
E-Sword
Website to download free Bible study software.
Net Ministries
Information about the Bible, pronunciation guide, several Bible dictionaries, articles and links to more resources.
Step Bible
Various translations and commentaries with different search options. From Tyndale House, Cambridge UK.
Study Light
Includes Adam Clarke's Commentary, John S.C. Abbot and Jacob Abbott Illustrated New Testament, James Burton Coffman's Commentaries: Whole Bible, Barne's Notes on the New Testament, John Darby's Synopsis of the New Testament, John Gill's Exposition of the Entire Bible, the Geneva Study Bible, David Guzik's Commentaries on the Bible, Commentary Critical and Explanatory on the Whole Bible, John Lightfoot's Commentary on the Gospels, Matthew Henry's Commentary on the Whole Bible, Matthew Henry's Concise Commentary on the Whole Bible, Martin Luther's Commentary on Galatians, J.W. McGarvey's Original Commentary on Acts, the People's New Testament, Robertson's Word Pictures of the New Testament, Scofield Reference Notes (1917 Edition), The Fourfold Gospel, the Treasury of David, the Treasury of Scripture Knowledge, and Wesley's Explanatory Notes.
You Version
YouVersion, a LifeChurch.tv offshoot, hosts a free online Bible and community which allows users to take the Bible on the go with multiple mobile applications, languages and translations. YouVersion also offers more than 20 reading plans that differ in translation, Scripture length, frequency of delivery and topic focus. Readers choose a plan that fit their schedules and lifestyles. For example, readers can pick a translation they like, such as "The Message," then choose a reading plan from the Gospels that delivers one chapter, twice a day.