Our consultants work hard to collect or write the information you find on this page.  Please support their work by making a donation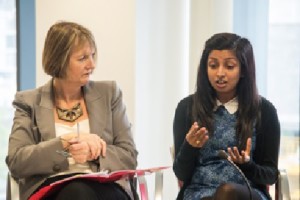 Adult Christian Education Web Sites
www.bibleministries.org
Lutheran Bible Ministries web site with free lectionary Bible studies and other resources to download.
www.buildingsmallgroups.com
This web site sponsored by Christianity Today magazine offers free articles on organizing and leading small groups, some free studies, and other studies to download for a fee.
http://www.elca.org/dailydiscipleship
Daily Discipleship and Daily Faith Practices are online downloadable Bible studies based on the lectionary used at Sunday worship. Daily Discipleship is based on the Gospel Lesson and Daily Faith Practices is based on the Second Lesson.
https://faithelement.net
Faithelement is a Bible study curriculum for youth and adults that uses multiple forms of media — video, music, text, images — to help groups explore faith and the scriptures. Everything is online. Each session includes a Bible background video and a set of "Session Pages" from which you can choose an approach for leading the group. Some studies are free; others require paying a membership fee.
 www.thethoughtfulchristian.com
Downloadable studies on Bible and Theology, Popular Culture (current books, movies, music), Contemporary Issues, Spirituality, Christian Living. One session study costs $5.
Curricula for Sunday School Programs for Adults with Disabilities Websites
Abiding in Faith
Resource for Teachers of Adults with Moderate Mental Retardation. Eight units deal with real life issues in ways that help students express their faith. Developed by the National Council of Churches. Currently only available in the Leader's Guide.
Bethesda Lutheran Homes and Services
Many free or low-cost resources and workshops on developing and enriching accessible ministries and special religious education with individuals who have developmental disabilities. Connected with the Lutheran Church Missouri Synod.
Beyond Limits
52-lesson curriculum designed for youth and adults with developmental disabilities, uses Visual Bible's Matthew videos or DVD's. Other activities integrate prayer, worship, and service to others.
Expressing Faith in Jesus: Church Membership for People with Mental Impairments
By Ronald C. Vredeveld, published by Faith Alive Christian Resources, Christian Reformed Church. A guide for pastors and church leaders to bring persons with mental impairments through the process of confessing their faith and becoming full members of the body of Christ.
Feed All My Sheep
By Doris Clark and published by Geneva Press. This book provides a curriculum for teaching adults and older youth with disabilities about the church. Doris Clark offers experienced and comprehensive advice about how to set up church classes geared to the requirements of adults with special needs and how to integrate them into the church community.
Flames
Free downloadable faith development and confirmation curriculum for teens and adults with intellectual developmental disabilities from the Disability Ministries Committee of the United Methodist Church.
Friendship Ministries
Church education curriculum for people with mental impairments from Christian Reform Church Publications.
Movie Websites
Christianity Today
"Christianity Today" Movies. Offers reviews and movie discussion guides to download for a fee although there are a few free ones available.
Hollywood Jesus
Visual movie reviews with explorations into deeper, more profound meanings behind film, music and pop culture.
Online adult study websites
You can create your own online course using a simple, free website like
The BeADisciple website (www.BeADisciple.com) comes from the United Methodist Church; they offer online courses and your church can also become a congregational partner. You can take a course to learn how to offer courses online and there are courses that prepare you to lead Disciple Bible study. You can go here to view a video about it. 
United Methodist Communications has an article called "9 Tips for Starting Online Small Groups."
Religion Facts Website
Religion Facts 
Aims to give "objective and reliable" information about a variety of world religions and belief systems.
Women's Group Web Sites
Prayers and Squares
An interfaith outreach ministry that combines the gift of prayer with the gift of a hand-tied quilt. Unlike many other groups that make quilts for charitable causes, their purpose is to promote prayer through the use of quilts.
Women of the ELCA (WELCA)
offers a blog, news, resources for meetings, retreats, etc., and more.
Julia Bettencourt's Creative Ladies Ministry
Offers resources for developing Women's Ministry.