Our consultants work hard to collect or write the information you find on this page.  Please support their work by making a donation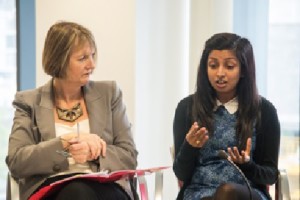 Adult Christian Education Web Sites
www.bibleministries.org
Lutheran Bible Ministries web site with free lectionary Bible studies and other resources to download.
www.buildingsmallgroups.com
This web site sponsored by Christianity Today magazine offers free articles on organizing and leading small groups, some free studies, and other studies to download for a fee.
http://www.elca.org/dailydiscipleship
Daily Discipleship and Daily Faith Practices are online downloadable Bible studies based on the lectionary used at Sunday worship. Daily Discipleship is based on the Gospel Lesson and Daily Faith Practices is based on the Second Lesson.
https://faithelement.net
Faithelement is a Bible study curriculum for youth and adults that uses multiple forms of media — video, music, text, images — to help groups explore faith and the scriptures. Everything is online. Each session includes a Bible background video and a set of "Session Pages" from which you can choose an approach for leading the group. Some studies are free; others require paying a membership fee.
 www.thethoughtfulchristian.com
Downloadable studies on Bible and Theology, Popular Culture (current books, movies, music), Contemporary Issues, Spirituality, Christian Living. One session study costs $5.
Book Clubs Resources Websites
An Open Book
Bethany House's An Open Book website is a resource for information on discussion-friendly inspirational books. Includes tools to select books for groups, discussion guides, food and entertainment suggestions and information about Bethany House authors. Book Club coordinators can sign up to receive complimentary copies of books.

Book Club Hub
Tyndale's Book Club Hub is a monthly newsletter with book suggestions, discussion guides, first chapter excerpts and author information. Includes ideas and tips to facilitate inspiring, fun, and challenging discussion plus information from Tyndale editors and marketing staff
Book Group Buzz
From the experts at Booklist Online. The blog offers book group tips, reading lists,  literary news, book club resources, reading guides and links to other book and book club blogs. 
Book Club Classics
Resources for readers include blogs, book club themes, buying guides, book lists, discussion questions and more.
Harper One Reading Guides
Guides for many books published by Harper One including contemporary as well as classic authors.
Movie Websites
Christianity Today
"Christianity Today" Movies. Offers reviews and movie discussion guides to download for a fee although there are a few free ones available.
Hollywood Jesus
Visual movie reviews with explorations into deeper, more profound meanings behind film, music and pop culture.
Religion Facts Website
Religion Facts 
Aims to give "objective and reliable" information about a variety of world religions and belief systems.
Women's Group Web Sites
Prayers and Squares
An interfaith outreach ministry that combines the gift of prayer with the gift of a hand-tied quilt. Unlike many other groups that make quilts for charitable causes, their purpose is to promote prayer through the use of quilts.
Women of the ELCA (WELCA)
offers a blog, news, resources for meetings, retreats, etc., and more.
Julia Bettencourt's Creative Ladies Ministry
Offers resources for developing Women's Ministry.