To register for a webinar click the title; a window will open and ask you to fill in contact information. A few days before the live presentation you will receive an e-mail with information about the webinar and the link to start watching on the night of the event. Keep this e-mail, although you will receive a reminder one hour before the webinar's start time. 

All webinars are recorded
and the day after the live presentation you will receive an email with a link to the recording. You can share this link and also watch as many times as you need to.  All the recorded webinars are listed on the
Recorded Webinars page
of  our website.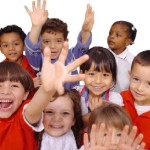 Children's Ministry
Sonshine and Sunshine: Sunday School in the Summer
Thursday May 4, 2017
7:00 – 8:00 PM Eastern
Leader: Elizabeth Christie
Kids' Multi Faith Camp – YOU Too Can Do It!
Thursday May 11, 2017
7:00 – 8:00 PM Eastern time
Leader: Del Hokanson
Our webinar program is supported by the following organizations:
The United Methodist Church, New York Annual Conference
The United Church of Christ, New York Conference
The United Church of Christ, Massachusetts Conference
The Presbytery of Long Island
New Jersey Association of the United Church of Christ
St Peter's Fund for Special Ministry supporting the Alternative Sunday School series
System Requirements for GoToWebinar
For PC Users: You will need Windows Media Play 9 or higher on your computer
For Apple Users: To open on a Mac the operating system must be Mac OS X 10.7 (Lion) or later and the browser must be Safari 3.0, Mozilla Firefox 4.0 or Google Chrome 5.0.
For other Apple products, iPad2, iPhone 4 iPod Touch (3rd generation), download the 
GoToWebinar app
 for iOS on the App Store.
If you have a device running iOS 7 you will be able to continue using it and our currently installed App to Host and Attend your meetings, webinars and trainings.
Anyone trying to download our updated Apps for the first time to an iOS 7 device will be told that iOS 8 is required by iTunes.